Make money with Facebook ads
What does it pay?
Variable. $1,000 per client on average.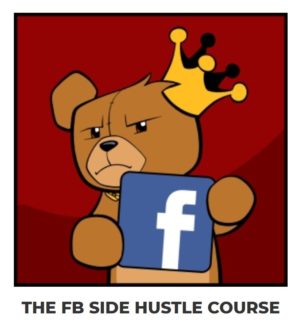 Think about how many local businesses are in your area (not giant retailers like Walmart or Dick's Sporting Goods, but local coffee shops, chiropractors, law firms, etc). Chances are, most of them are not taking advantage of Facebook advertising.
That's where you — the Facebook ads specialist — comes in. The best part about this work-from-home job is that learning the art and skill of Facebook ads isn't impossible; anyone can pick it up and secure their first client within a month.
It's industry standard to charge anywhere from $1,000 – $2,000 per month per client, and you don't need any website or marketing experience to get started. As you bring on more clients and build a reputation in your community for delivering outstanding results, your income can quickly increase.
To get started, you'll have to learn the ins and outs of Facebook ads. There are
courses that teach you how to do this
, but they'll require an upfront investment, generally in the ball park of $100-$300.
Make money with Facebook ads
Reviewed by
ahmedmagdy
on
October 05, 2019
Rating: